Hope, Healing, and Mental Health Recovery in a Supportive Community
CooperRiis offers a safe and structured environment to support an individual's mental health recovery and healing through a combination of clinical care, purposeful work, service to the community, and holistic health and wellness practices.
At CooperRiis, we believe that recovery from mental illness is possible and best achieved when residents and their families are active participants on the journey toward a healthy and meaningful life. Since 2003, we've been helping individuals and their loved ones renew their sense of hope.
To download CooperRiis' digital brochure outlining our Integrated System of Care click here.
Integrated Continuum of Care
Short- and Long-term Residential Mental Health Programs
CooperRiis' Partial Hospitalization Program is a mental health day program in downtown Asheville, North Carolina. To receive updates on this program, please subscribe.
Your information is safe with us and will never be sold or shared. You may unsubscribe at any time.
At CooperRiis, we believe in human potential and not defining people by a mental health diagnosis. Our approach to clinical care is grounded in a supportive community with traditional psychotherapy and group therapies, optimized medication use, and education to guide residents toward personal long-term care management.
Our Community Work & Service Program is rooted in the healing power of social engagement and being a part of a community. Residents spend 15-20 hours a week working as part of a team that contributes to the daily life and functioning of the CooperRiis community.
Our Integrative Wellness Program supports an individual's recovery through optimal nutrition, fitness goal-setting, and mindfulness practices. Over time, these experiences help inspire and guide residents to better self-awareness and care for lifelong wellbeing.
CooperRiis' Family Education Program offers monthly interactive live events with clinicians as facilitators, pre-recorded content, and educational materials. If you are a resident, an alumni, or a family or support person to a resident or alumni, please sign up to gain access to this program.
Contact Admissions to Find Your Program and become part of our supportive community. We can't wait to connect with you.
Our Philosophy:
Mind & Heart Working Together
Our unique recovery model emphasizes a personalized approach to care, combining trusted clinical therapies, Community Work & Service, education, and Integrative Wellness programming. With guidance through a resident's 'Dream Statement', mental health recovery through a healing community, and renewed hope and independence through transitional living, CooperRiis is here to help people achieve their highest levels of functioning and fulfillment.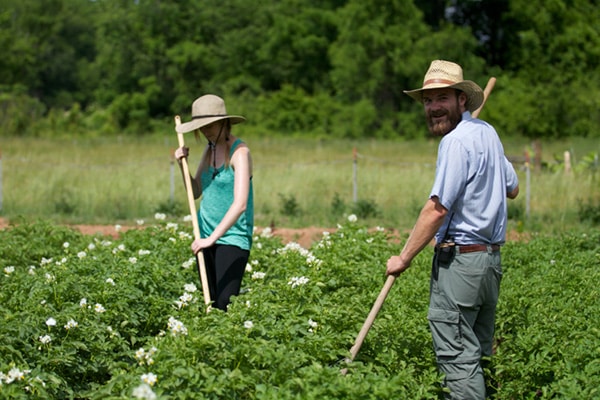 Guidance through a Personal Dream Statement
At CooperRiis, we empower residents to take ownership of their recovery journey. Rather than focus on an illness or mental health diagnosis, we shift the resident's focus on wellness and possibility. Upon arrival, each resident writes or articulates a personal Dream Statement, laying out their hopes for the future. The Dream Statement serves as a roadmap for each resident throughout the recovery process as they work toward their valued goals.
Recovery through a Healing Community
All community members walk with, work with, dine with, socialize with and talk with one another in a manner that empowers each to develop and fulfill their dreams and plans for a successful life. These values apply to residents, staff, and all other CooperRiis community members.
With a resident-to-staff ratio that's better than 1:1, CooperRiis residents experience a holistic approach that includes daily service work, peer interaction, diet, exercise, self-esteem and empowerment. The focus is not just mental health, it's optimal health.
What We Treat & Our Approach to Healing
To learn more about the CooperRiis approach to working with people with various psychiatric difficulties, please view the pages below:
Our Shared Experience
CooperRiis Healing Community was founded by parents who knew there had to be a better life for their adult child with a mental illness challenge, and wanted to offer the same support to other families. Since 2003, CooperRiis has been helping individuals and their loved ones renew their sense of hope.
We welcome the opportunity to support your family member struggling with mental health challenges or mental illness.
Get started by contacting us today.