Once a resident, always a friend.
All current and former residents will always be members of our CooperRiis Community. In fact, many of our former residents have gone on to become valued professionals on our staff in a wide variety of capacities. Drawing on their lived experience, they provide a unique – and invaluable – perspective to current residents who are on their journey to recovery.
To speak with an alumni or contact us about the Alumni program, please email us at Alumni@CooperRiis.org.
Share Your Alumni Story
We would love to hear from CooperRiis alums and family members about your experience and memories of CooperRiis.
Use this form to share your story, or email Alumni & Development Director Stephanie Willensky at Alumni@CooperRiis.org to connect with us.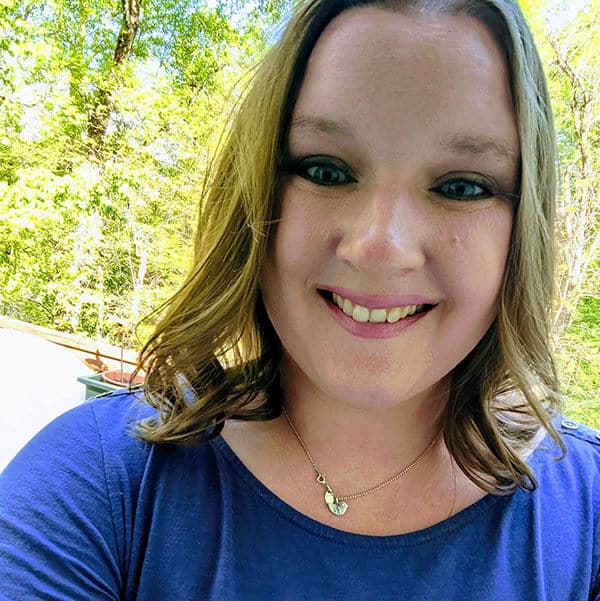 My experience with mental health challenges overwhelmed my life before CooperRiis. In looking back on these times, I realize it was a systemic challenge. I was not receiving individualized care; I felt forced to fit a mold of others with a mental health diagnosis. However, I have never fit the mold. I felt like my life, and my struggles were much bigger than that. I had more to give, I had more to learn, and I owed myself to experience life more positively. Being able to stand firm in my journey and contribute to others, including my family, has been a gift recovery has given me. It was never a lack of effort that challenged me; I have always tried hard to better myself, be a happier person, have moments of peace, and share life and love. I have always been a person who enjoyed the outdoors and engaged in an active lifestyle. I am also the type of person that wants to see the good in all people and all situations; it motivates me, it challenges me positively. Being able to express the love and beauty of all people, especially being empathetic to those in similar situations, has been an ongoing passion.
CooperRiis enabled me to access my potential. While working the program, CooperRiis helped me find self-love, respect, and empowerment in the middle of my journey. Because of this immense gift, I gained my life back. It gave me reason and purpose. One of those reasons was understanding that I was not alone. For that reason, I found meaning in assisting others who are navigating life challenged by mental health. These individuals are a constant inspiration to me by thriving each day in their unique recovery journeys.
If you are an Alumni and would like to get involved, please complete the Alumni Survey and/or contact us at Alumni@CooperRiis.org.
"Wow, in a few days I will be away from CooperRiis 5 years. Has it always been easy? No. But with the tools that I developed when I was at the Farm, it has made it where I can deal with my depression. I would encourage anyone that is on the fence about going to CooperRiis, I would say yes, give it a chance."
"I have been to many treatment centers. Cooper Riis stands out as the most caring and therapeutic place I have been. It is the first place I would recommend to anyone who needs help with mental health treatment. The feeling of a small community builds strength, character and confidence. I have made long lasting relationships and the love shown at CooperRiis from the staff is unlike any other place I have been. There are really no complaints that I have and my list of complaints for other places I have been would have been quite long. It is a beautiful place to help equip you with the skills to live a stable and positive life. They have the compassion and training to really make a difference!"